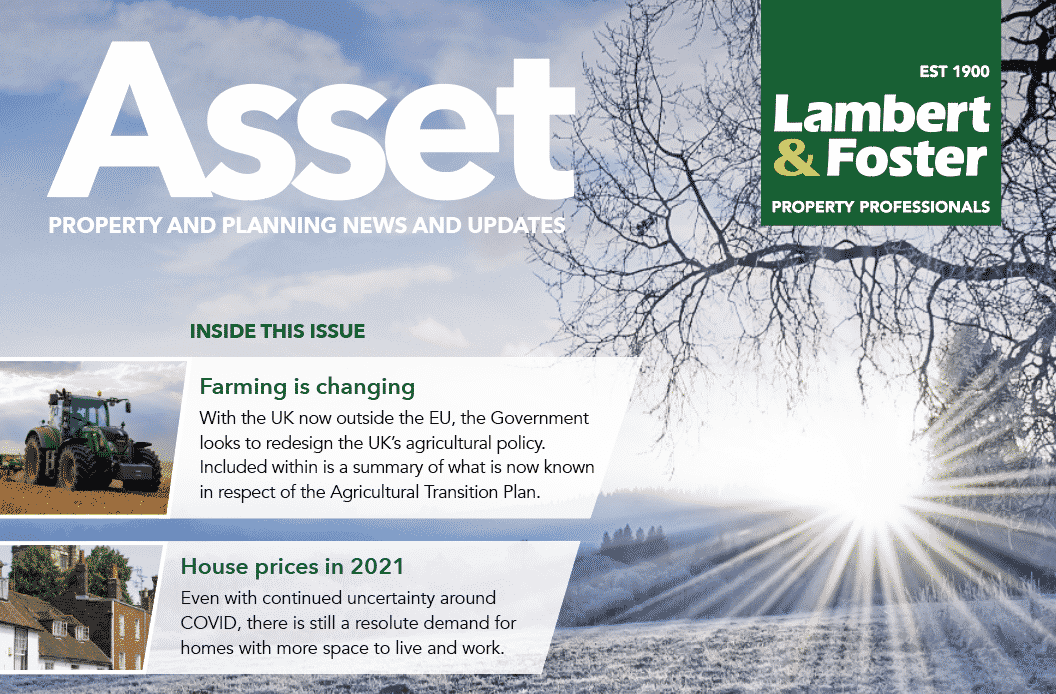 L&F Newsletter – Asset
L&F Newsletter – Asset – Feb 2021
At the time of writing this article we have just gone into lockdown 3. Hopefully by the time you are reading this we will be coming to the end of lockdown and returning to the tiered system, and then later in the spring or early summer back to some sort of normality.
By now the vaccine is in full flow and I hope there is finally some positive news and an end in sight to this pandemic.
Fortunately, unlike many others, we are a business that has been allowed to remain open and the property market remains very buoyant. The start of 2021 has been very busy despite the current situation. It will be interesting to see whether the Chancellor extends the Stamp Duty holiday in order to continue the surge in property transactions.
I hope you enjoy reading this latest Asset magazine and, as ever, we are on hand to assist you with all your property needs.
TIM DUNCAN, DIRECTOR