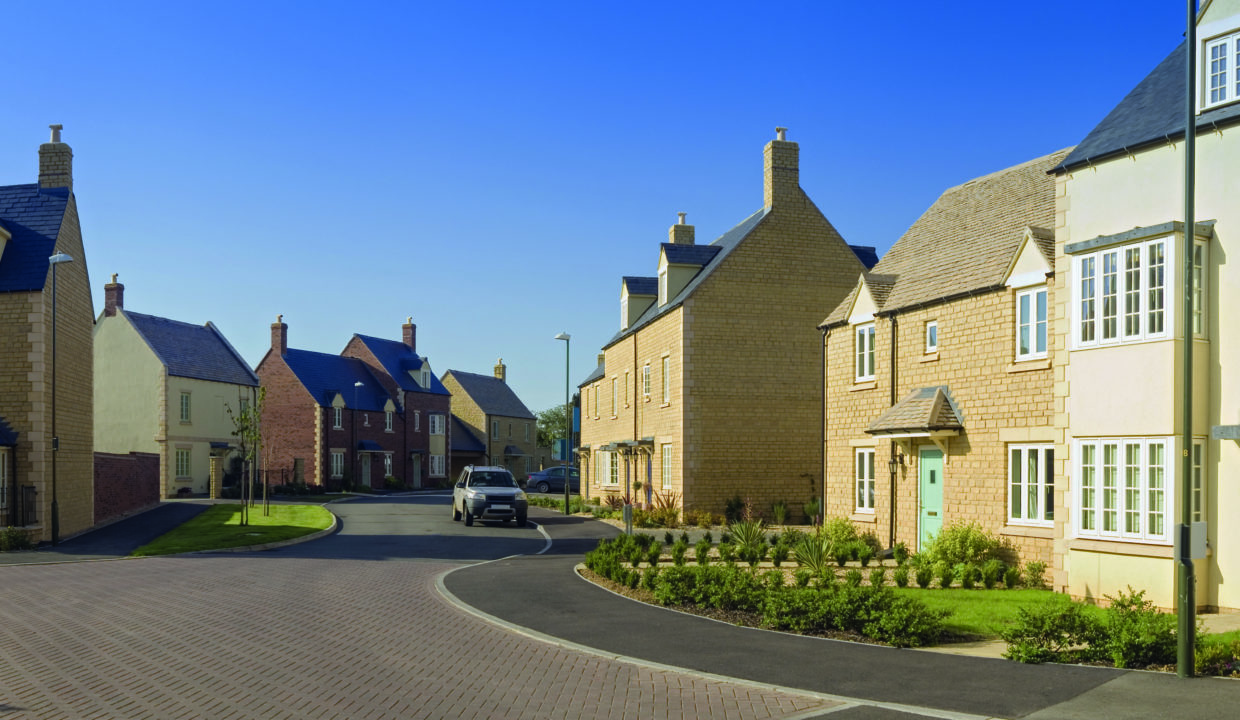 Keep calm and carry on developing!
Keep calm and carry on developing!
The opportunities are there.
Article in South East Farmer, July 2020. By Tim Duncan, Managing Director, Lambert & Foster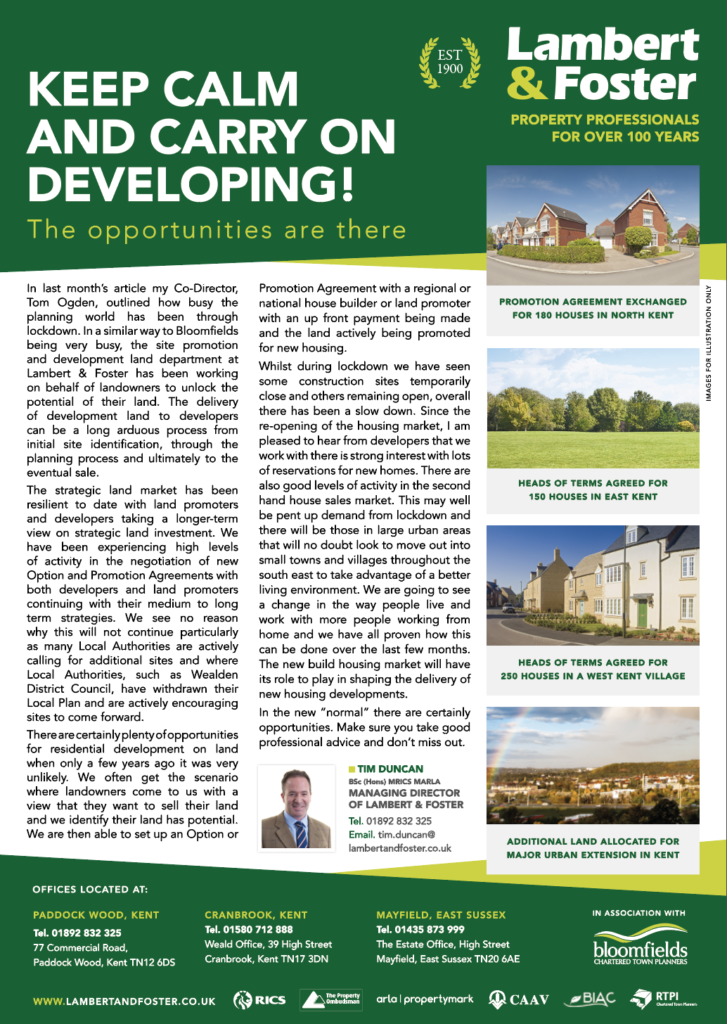 In last month's article my Co-Director, Tom Ogden, outlined how busy the planning world has been through lockdown. In a similar way to Bloomfields being very busy, the site promotion and development land department at Lambert & Foster has been working on behalf of landowners to unlock the potential of their land. The delivery of development land to developers can be a long arduous process from initial site identification, through the planning process and ultimately to the eventual sale.
The strategic land market has been resilient to date with land promoters and developers taking a longer-term view on strategic land investment. We have been experiencing high levels of activity in the negotiation of new Option and Promotion Agreements with both developers and land promoters continuing with their medium to long term strategies. We see no reason why this will not continue particularly as many Local Authorities are actively calling for additional sites and where Local Authorities, such as Wealden District Council, have withdrawn their Local Plan and are actively encouraging sites to come forward.
There are certainly plenty of opportunities for residential development on land when only a few years ago it was very unlikely. We often get the scenario where landowners come to us with a view that they want to sell their land and we identify their land has potential. We are then able to set up an Option or Promotion Agreement with a regional or national house builder or land promoter with an up front payment being made and the land actively being promoted for new housing.
Whilst during lockdown we have seen some construction sites temporarily close and others remaining open, overall there has been a slow down. Since the re-opening of the housing market, I am pleased to hear from developers that we work with there is strong interest with lots of reservations for new homes. There are also good levels of activity in the second hand house sales market. This may well be pent up demand from lockdown and there will be those in large urban areas that will no doubt look to move out into small towns and villages throughout the south east to take advantage of a better living environment. We are going to see a change in the way people live and work with more people working from home and we have all proven how this can be done over the last few months. The new build housing market will have its role to play in shaping the delivery of new housing developments.
In the new "normal" there are certainly opportunities. Make sure you take good professional advice and don't miss out.
Talk to the Lambert & Foster team to discuss your project.